February 2020 Dinner Meeting
Date:
Monday, February 24, 2020
Speaker:
Jim Brown, ASA, CFP® & Expert Panel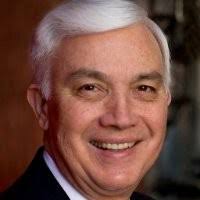 Join us for the February dinner meeting sponsored by:

Agenda:
5:30 pm - Reception & Networking (cash bar)
6:15 pm - Dinner Buffet
6:45 pm - Meeting & Program
Valuation Discounts: Where We've Been, Where We're Going presented by Jim Brown, ASA, CFP® & Expert Panel
Jim is a partner in the accounting firm, Perisho Tombor Brown PC, where he heads their Business Valuation and Management Consulting Group. Jim is an Accredited Senior Appraiser in business valuation awarded by the American Society of Appraisers and a CERTIFIED FINANCIAL PLANNER. He specializes in business valuation along with management and financial consulting, including executive mentoring, profitability improvement techniques and family wealth transfer strategies.
Registration opens soon.
Questions?
Contact Council Executive, Stacie Sarasio
402-991-3122 stacie@non-profitservices.com
Add to My Outlook Calendar (see Google Calendar Instructions)