October 2019 Dinner Meeting
Date:
Monday, October 21, 2019
Location:
David's Restaurant - 5131 Stars and Stripes Dr. (across from Levi's Stadium)
Speaker:
Steven L. Walker, Esq., Tax Attorney & Adjunct Professor, USF Law School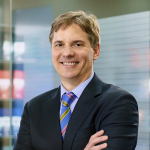 Join us for the October dinner meeting sponsored by:

REGISTRATION FEES
Premier Member - No Fee (included in membership dues)
Regular Member & Annual Sponsor - $50
Guest - $65 (NOTE - guests may attend two meetings max)
$5 late fee applies after October 13.
Agenda:
5:30 pm - Reception
6:15 pm - Dinner Buffet
6:45 pm - Meeting & Program
Recent Developments – Internal Revenue Service and California Franchise Tax Board
presented by Steven L. Walker, Esq., Tax Attorney & Adjunct Professor, USF Law School
Steven L. Walker focuses on tax controversy and litigation and has experience both in private practice and government service. His practice focuses on representing clients in sensitive tax controversies with the Internal Revenue Service and state and local taxing agencies including the California Franchise Tax Board, the State Board of Equalization, the Employment Development Department and county assessment appeals boards. His clients include individuals, corporations, investors, partnerships and trusts and estates. He also handles international tax compliance issues and bankrutpcy tax matters. He handles litigation in U.S. District Court, U.S. Bankruptcy Court, U.S. Tax Court, and the Court of Appeals for the Ninth Circuit.
Questions?
Contact Council Executive, Stacie Sarasio
402-991-3122 stacie@non-profitservices.com