January 2020 Dinner Meeting
Date:
Monday, January 13, 2020
Location:
David's Restaurant - 5131 Stars and Stripes Dr, Santa Clara
Speaker:
Michael C. Gray, CPA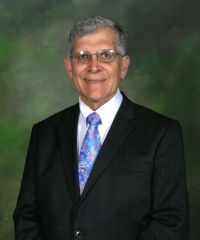 Join us for the first meeting of 2020 sponsored by: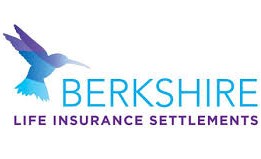 REGISTRATION FEES:
Premier Member - No Fee (included in membership dues)
Regular Member & Annual Sponsor - $50
Guest - $65 (NOTE - guests may attend two meetings max per season)
$5 late fee applies after January 5
AGENDA:
5:30 pm - Reception hosted by NAEPC and the AEP designation
6:00 pm - Dinner Buffet
6:45 pm - AEP Designation & Sponsor Presentations
7:00 pm - Program
Setting Every Community Up for Retirement Enhancement Act of 2019 (SECURE Act) presented by Michael C. Gray, CPA
Division O of the domestic spending bill, H.R. 1865, Further Consolidated Appropriations Act, 2020, enacted on December 20, 2019, is the Setting Every Community Up for Retirement Enhancement Act of 2019, or SECURE Act.This is the most significant retirement legislation since the Pension Protection Act of 2006. A change requiring immediate attention is the repeal of "stretch" retirement distributions for inherited retirement accounts of employees or plan participants who die after December 31, 2019. Any estate plan involving a Conduit Trust beneficiary with a living employee/participant should be reviewed immediately. Any clients with big retirement accounts should review their beneficiary designations. There is also a new tax trap for surviving spouse beneficiaries that clients should be informed about. There are many more changes in the Act, including changes requiring amending Section 401(k) plans.In this Alert presentation, Michael Gray, CPA will give the highlights of the SECURE Act and some related planning strategies for 2020.This program offers 1 hour of CE credit for legal, accounting and CFP (pending approval).
Michael C. Gray founded his CPA firm, Michael Gray, CPA October 1, 1996. He sold his practice to Thi Nguyen, CPA with Koehler & Associates, CPAs, Inc. effective January 1, 2018. He has continuously worked in public accounting since June, 1974. Mike was a co-founder and partner in charge of tax services of Hubler, Gray and Associates from June, 1986 through September, 1996 and a tax manager at KMG Main Hurdman, subsequently acquired by KPMG Peat Marwick, from February, 1978 to June, 1986. The areas of practice that Mike has focused on include tax planning for individuals, estate and trust planning and administration, tax planning for businesses, tax examinations, and tax procedure. He also assists other tax practitioners in dealing with complex tax issues. Mike has given many presentations and written many articles on tax subjects, including for the California Society of CPAs, Silicon Valley Bar Association and Santa Clara County Bar Association. Mike has been a CPA in California since March 1977. He received his BS in accounting and MBA at San Jose State University in June, 1974 and June, 1978, respectively. He is a past president of the Silicon Valley San Jose CPAs, past chairman of the tax committee for the Silicon Valley San Jose CPAs and past member of the state tax committee for the California CPAs. He was also a member of the Santa Clara County Estate Planning Council from about 1979 through 2017. Mike has been quoted in The San Jose Mercury News, The San Francisco Chronicle, The Wall Street Journal, and The New York Times. He is the author of How to use Roth and IRA accounts to provide a secure retirement, the Real Estate Tax Handbook, Secrets of Tax Planning for Employee Stock Options and Employee Stock Options – Executive Tax Planning. Mike's personal interests include the study of martial arts. He received his black belt from West Coast Tae Kwon Do in May 1996. He has also studied American Kenpo and Aikido. Currently, Mike and his wife Janet devote their Saturdays to caring for their grandsons, Kyan and Clive Baker, while their parents, Holly and Dan Baker, work in the family restaurant, Marché Aux Fleurs, in Ross, California.
Questions?
Contact Council Executive, Stacie Sarasio
402-991-3122 stacie@non-profitservices.com