2019 Annual Meeting
Date:
Monday, May 13, 2019
Location:
Mariani's Restaurant - 2500 El Camino Real | Santa Clara, CA 95051
Join us for the final meeting of the season, sponsored by: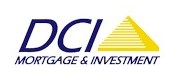 AGENDA
5:30 pm – Reception & Networking
6:00 pm – Dinner
6:30 pm - Annual Meeting with Board Installation
6:45 pm - Program

California Recent Developments: Trustees Behaving Badly, Second Chances and Jumping the Gun
Presented by: Robert E. Temmerman Jr. & Jennifer F. Scharre
The speakers will review the California case law in the area of Trusts and Estates published between March 9, 2018 and March 31, 2019. Speakers will provide attendees with relevant planning, administration, and litigation tips based on these new case law developments. And although it is early in the California legislative calendar, the speakers will also address some of the more interesting legislative proposals including the proposed California Estate Tax and proposed changes to Prop 58 Parent-Child exclusion.

REGISTRATION FEES
Premier Members - No Fee (included in membership dues)
Regular Members - $45
Guests - $60
$5 late fee applies after May 9th.

Register online or contact Council Executive, Stacie Sarasio @
402-991-3122 or Stacie@Non-ProfitServices.com