January 2019 Dinner Meeting
Date:
Monday, January 28, 2019
Location:
Mariani's Restaurant - 2500 El Camino Real | Santa Clara, CA 95051
Speaker:
James S. Aussem, JD, AEP®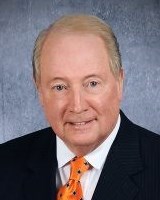 Join us for the first meeting of 2019 and learn about exit planning
for financial service professionals!
AGENDA
5:30 pm | Reception & Networking (hosted by NAEPC and the AEP designation)
6:00 pm | Dinner
6:30 pm | Meeting & CE Program
"Exit Planning for Financial Service Professionals: What Younger and Older Advisors Should Know About Transitions Into and Out of Business"
presented by: James S. Aussem, JD, AEP®
This presentation is an examination of the most effective methods for realizing value from a senior professional's life's work. The concept of selling/transferring a professional services practice is reviewed and practical steps explained to accomplish an effective succession plan. The program offers one hour of CLE, CPE and CFP credit.
REGISTRATION FEES
Premier Members - No Fee (included in membership dues)
Regular Members - $50.00
Guests - $65.00
Register online or contact Council Executive, Stacie Sarasio @
402-991-3122 or Stacie@Non-ProfitServices.com