November 2018 Dinner Meeting
Date:
Monday, November 19, 2018
Location:
Mariani's Restaurant - 2500 El Camino Real | Santa Clara, CA 95051
Speaker:
Jeffrey D. Haskell, J.D., LL.M.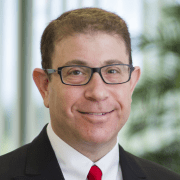 5:30 pm – Reception & Networking (cash bar)
6:00 pm – Dinner & Program
Good Intentions Can Lead to Unintended Consequences
Presented by: Jeffrey D. Haskell, J.D., LL.M.
Participants will attain a grasp of the compliance fundamentals that govern private non-operating foundation, in particular, Chapter 42 of the Internal Revenue Code of 1986, as amended (Sections 4940 through 4946), covering the identification of disqualified persons, self-dealing violations, the annual minimum distribution requirement, the excess business holdings limitations, the jeopardizing investment rules, and taxable expenditures.
This program offers one hour of CPE, CLE and CFP credit.
Premier Members - No Fee (included in dues)
SCCEPC Members - $45 (late fee of $5 after 11/11)
Non-Members - $60 (late fee of $5 after 11/11)
Register online or contact Council Executive, Stacie Sarasio @ 402-991-3122 or Stacie@Non-ProfitServices.com