SCCEPC 2018-19 Season Kickoff Meeting
Date:
Monday, September 24, 2018
Location:
Mariani's Restaurant - 2500 El Camino Real | Santa Clara, CA 95051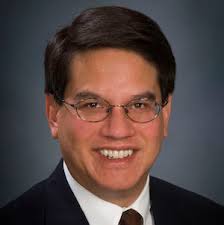 Santa Clara County Estate Planning Council
invites you to attend the 2018-19 Season Kickoff Meeting
5:30 pm - Reception & Networking (cash bar)
6:00 pm - Meeting & Program
Artificial Intelligence presented by Stephen S. Wu
The news media are filled with stories about artificial intelligence. Some of the stories cover the possible impact of AI in displacing workers in various fields on a mass scale, such as drivers, service workers, and even professionals. As an estate planning professional, are you at risk for losing your job to AI systems? This program will explore what AI is and does, its impact on jobs and on the estate planning professionals in particular, the risks associated with AI use, and how estate planning professionals can remain relevant in the era of AI.
Stephen Wu is an attorney and shareholder with Silicon Valley Law Group in San Jose, CA. He advises clients on compliance, liability, security, and privacy matters regarding the latest technologies in areas such as robotics, artificial intelligence, the Internet of Things, and Big Data. His litigation practice includes resolving IT and intellectual property disputes. He drafts and negotiates service agreements, licenses, marketing agreements, and other technology contracts. Wu served as the 2010-2011 Chair of the American Bar Association Section of Science & Technology Law. He graduated from Harvard Law School in 1988 and was VeriSign's second in-house attorney. The American Bar Association published his seventh book, A Guide to HIPAA Security and the Law Second Edition, in 2016.
This program offers 1-hour of CE for legal and CFP (pending approvals).
Premier Members - No Fee (included in dues)
SCCEPC Members - $45 (late fee of $5 after 9/17)
Non-Members - $60 (late fee of $5 after 9/17)
Register online or contact Council Executive, Stacie Sarasio
402-991-3122 or Stacie@Non-ProfitServices.com